ABOUT DR. NAITIK TRIVEDI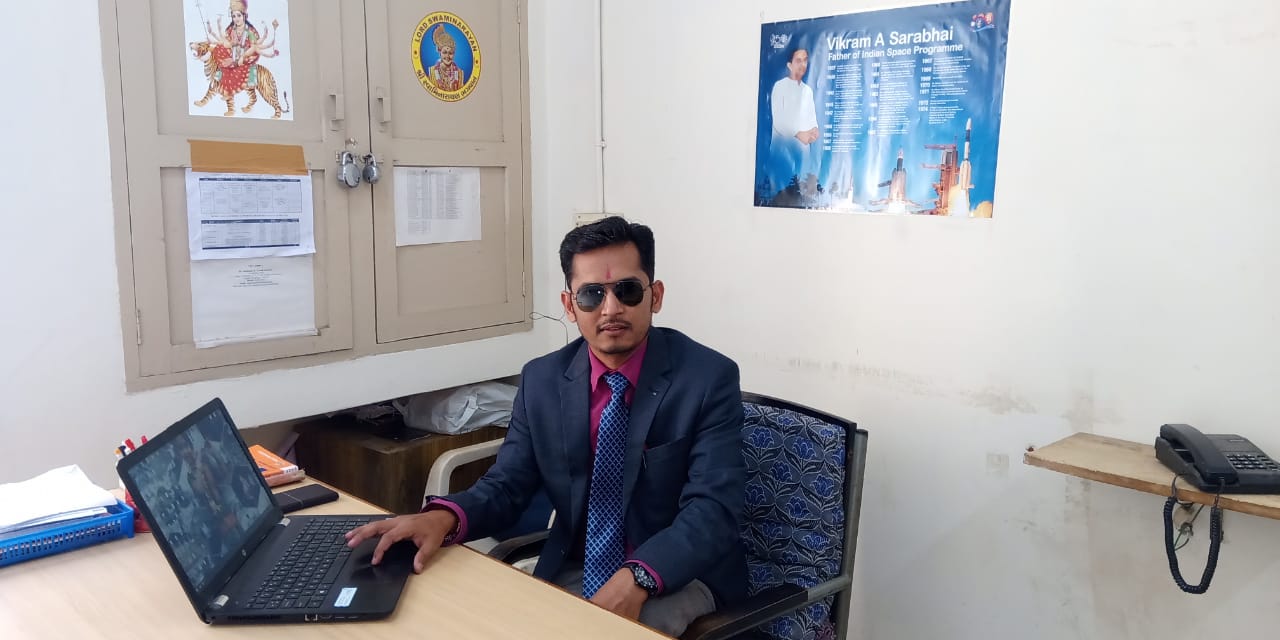 Lecturer (Government Aided),
A. R. College of Pharmacy and G. H. Patel Institute of Pharmacy,
Vallabh Vidyanagar – 388120, Gujarat, India
Dr. Naitik D. Trivedi, is working as Lecturer in Department of Pharmacological at A. R. College of Pharmacy and G. H. Patel Institute of Pharmacy, Vallabh Vidyanagar, Gujarat, India. 
He has published more than 16 National and International papers in well reputed and good impact factors journals. He has Published 7 National and International books, Text Book of Pathophysiology, Text Book of Health Education and Community Health, Text Book of Human anatomy and Physiology, The Human Anatomy and Physiology & A Practical book on calibration of analytical instruments respectively as well as he has attended many National, International conferences and Faculty Development Programs. He also got first prize in national level oral and poster competitions at many times. He is the Editor, member of Editorial board and Technical editor in many well reputed Pharmacy Journals and he has reviewed many research and review articles.  He has guided three masters of pharmacy students out of which two from pharmacology and one from clinical pharmacy branch.
Dr. Naitik Trivedi has performed the Academic Inspection in several Pharmacy colleges, appointed by the GTU as a member of Inspection Committee.
Apart from the presentations and publications he has received Rs. 15000 grant from Government of Gujarat under the industrial promotion scheme for his patent. He has also received of Rs. 1,50,000 from AICTE and Rs. 30,000 from CSIR as a travel grant to attain conference in USA as well as received Rs. 40,000 from CSIR and 50,000 from GUJCOST as Convener for National Conference on "Role of Pharma Clinic on Health Care Profession of Indian Rural" and Rs. 50,000 from GUJCOST as Convener for National Workshop on "To study the basic animal handling and dosing techniques in preclinical studies for drug research". GUJCOST has sanctioned Rs. 43,000 for minor research project entitle "To evaluate anticancer activity of some herbal drugs and identification of their active constituents against cancer using Ehrlich Ascites Carcinoma (EAC) Cell Line". EDII has provided him Rs. 40000 grant under the head of DST-NIMAT project for Entrepreneur Awareness Camp.
He has cleared many competitive examinations like GPSC Class I for the post of Assistant Director, FSL, Ministry of Home, Gujarat., Associate professor competitive examination for Government Aided – L. M. College of Pharmacy., He has cleared competitive GPAT examination many times, in recent 2017 and 2019.
He has also given his knowledge by Appointed as Guest Lecturer and as a Judge in many events in several Pharmacy Colleges as well as Appointed as Examiner and Paper Setter in different Universities like DDU (Nadiad), GTU (Gandhinagar), CHARUSET (Changa), Sumandeep (Vadodara) etc.  He has performed the Squad, Examiner and Observer duties in Gujarat Technological University and many other Universities. He has more than 13 years of experience and he is recognized Ph. D supervisor/guide at Gujarat Technological University, Gujarat.